LIFT-OFF FROM CHATEAU-D'OEX
The lift-off of Breitling Orbiter 3 takes place in Château-d'Oex (Switzerland), the European hot-air balloon capital. The choice of this resort in the Vaudois Alps is due to the extremely favorable mountainous relief crucial to the delicate phase of inflating the balloon, which must be performed in extremely rigorously defined conditions.
Preparing and inflating the envelope takes around twelve hours, starting with unrolling the envelope on a protective mat spread out in the departure zone, and which is essential to avoid damaging the envelope.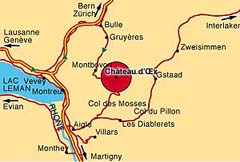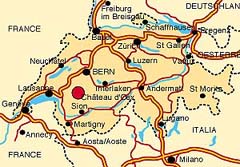 When inflating the helium cell, the prime factor is the total absence of wind at ground level throughout the procedure.
An alpine valley such as Château-D'Oex has a tremendous advantage, as the propitious weather window for lift-off generally always coincides with an absence of wind during the night and until early morning.
Usually, Rozier balloons must lift off before sunrise in order to avoid the helium expanding under the rays of the sun, and to facilitate control of the balloon.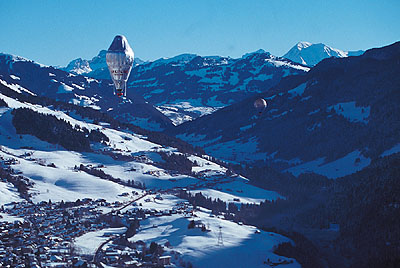 click here to see the picture in full screen
However, in the case of Breitling Orbiter 3, lift-off is scheduled after sunrise, but just before the sun reaches the envelope, thereby leaving the team less than an hour for final checks. While this procedure makes the lift-off phase still more delicate, it nonetheless enables pilots to clearly distinguish the outline of the mountains during the ascension phase, a welcome option in case of difficulties.